Live in Saigon, "Nhậu" as Saigonese
"Saigonese" is a lovely word to call the people who are born and grown up in Sai Gon, is warm and open-minded. Furthermore, the land of Saigon is also known as the culinary paradise of Vietnam due to its long history of development, all the culinary elites are brought in, sublimated in this land. The taste of people and the richness of cuisine have formed a unique culture of the Saigonese: The culture of drinking – NHẬU!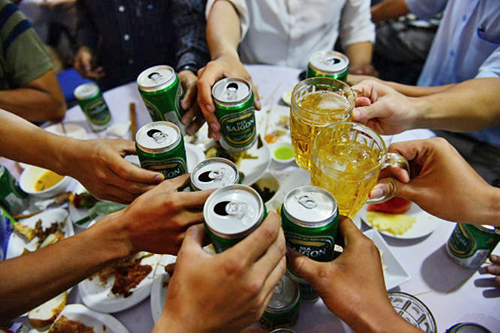 "Nhậu" can be a bridge to connect everyone
The culture of drinking in Saigon is not much different from classes. From employers, business people to labor workers can open their heart, "drinking to the wharf" in the wine. Sometimes they only need a few simple dishes, a small hotpot or any kind of food which can keep their mouth out of boring to form an overnight drinking party. In deeds, the Saigon people have a very unique personality, no finical details, no luxury ceremony, they simply enjoy their lives. What they value in the table is the affection, hospitality, and solidarity, rather than the solemnity in food and drinks. While drinking, you can say more than what you normally do not say, the vibe and alcohol will help you open up yourself, being braver and has a sense of humor. If you want to propose your love to someone but you feel shy to say it out, ask her out to "nhậu", the rest will fall into places.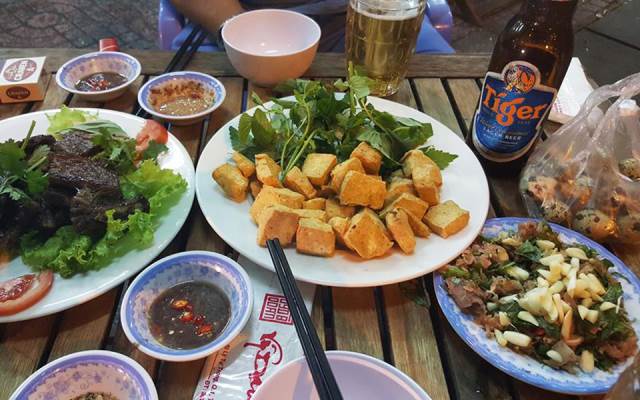 Everything can become a reason to drink
Meeting acquaintances: drink. Meeting new people: drink. Therefore, the Saigon people seem to express themselves most through drinking. There are hundreds of reasons for you to be invited in a drinking party: long-time-no-see friends: drink; Bought something new or got a promotion: drink; Funerals, weddings, birthdays, anniversaries: drink; Having joy or sadness: drink; After work with colleagues: drink. If you refuse to drink more than 3 times, you are considered "not friendly", "not together with the boat", the type of "need to be careful"… In addition, Bottom-up is an "unspoken law" of Vietnamese drinking culture and it is applied very "united".
Saigon people consider drinking as a casual way of communication, a way to express their affection, hospitality and homeland culture. Although overnight drinking sometimes brings a little bit of "trouble" at the end, but after all, the drinks also bring people closer together to reinforce the unity of any kind of society.
Where you could find a place to "Nhau"?
Well-known as a sleepless city, you will be overwhelmed with beer-pubs spreading from small alleys to the big roads. Thus, the people of this lively city usually welcome friends with greeting questions at the drinking table. The culture of drinking in Saigon is outstanding and lively just like the people here. Saigon people also do not bind themselves with any standard on the drinking table. They can drink at any places, but more preferable is the spacious garden space with a simple scene. This is somehow different from the aesthetic lifestyle and sophistication of the North of Viet Nam.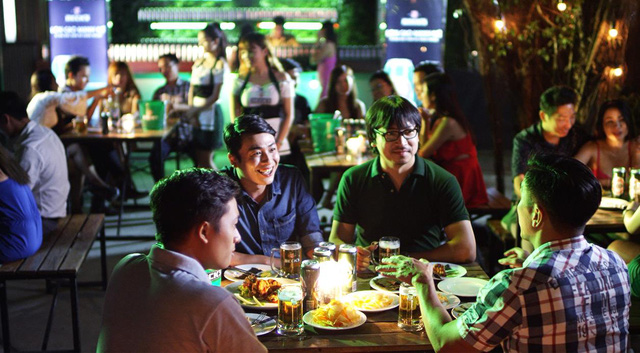 There are some places you can "NHẬU" with your friends:
Or you can go along the Nhieu Loc canal, every street or alley around are hundreds of local diners with good price food and beers, you could find a place to Nhau with your friends
9 GENERAL "NHẬU" RULES OF VIETNAMESE
No.1:
When receiving the invitation, participants must come immediately to be on time, avoiding the situation that the formers get wasted sooner. If you come late, you drink 3 glasses in a row, or you want to leave early before everyone, bottom-up your glass.
No.2:
When drinking in the table, do not only focus on food, you must consider other participants and show respect for the elder, when you "ting" your glass with the elder, your glass should be lower.
No.3:
"1…2…3…dzô", "100% (trăm phần trăm – traem faen traem) everybody tings glass together and says louder this slang, will help burning up the table then you have to drink 100% of your glass.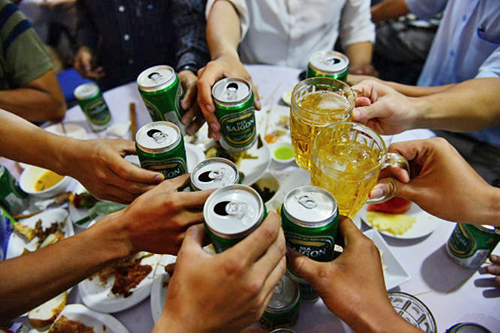 No.4:
When you offer someone a ting, you should drink bottom up; when your boss or superior offer you a drink, you also have to finish until the last drop.
No.5:
While drinking, participants must show civilized manners, maintaining the general hygiene which means not to split or litter food around the table, avoiding the long held, dispersed, pour back, or pass round without permission
No.6:
No private talk or controversial topic that might sow division between participants. Humorous stories are recommended.
No.7:
Avoid to discuss sensitive topics such as: religion, politics, human races, etc. which might create a heavy vibe.
No.8:
Do not use phones, except for urgent case which has to be approved by a group.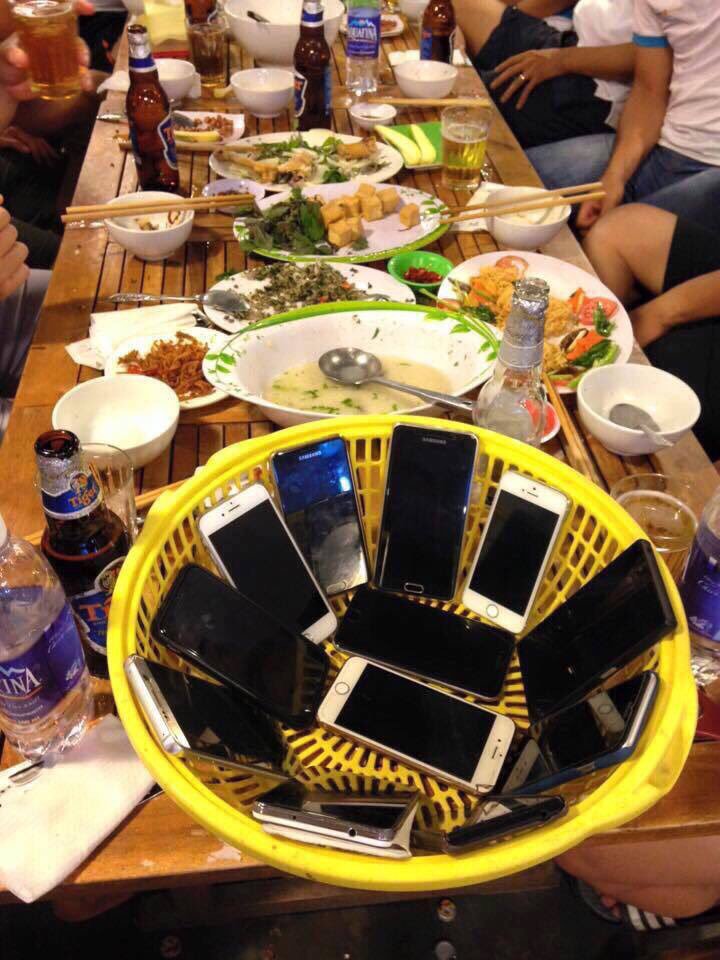 No.9:
At paying time, do not to go to a toilet, taking a phone, drunk to sleep or go to another table to avoid the paying duty. Normally the elders in the table (like fathers or uncles age) will pay the bill, except for the ones above 60 year olds, males will pay for females, the host will pay,.. but it is very flexible depending on each occasions or everyone can split the bill equally.
Live in Saigon, "Nhậu" as Saigonese!