The Best Hot Pot (to us) in Saigon!
Okay, our team loves hotpot too! Below are our favorite places and we'll also give you some tips on how to enjoy Saigonese hotpot!
Before you dive into the list, here are some tips to enjoy a hotpot!
The more the merrier… and the cheaper! If you've been here long enough, you know we'd like to share food.
You'll be given a lot of things depending on what you order, but in general there'll be meat, seafood, poultry, vegetables and noodles. So what goes in first? Wait for the broth to boil first then add in the seafood, poultry. After it is cooked, remove the seafood and poultry, throw the vegetables in. For the noodles, add them in when you're ready to eat, keep an eye on it and remove it when it is cooked. For the raw beef, just dip it and eat as you go. There might be different variations so if it is all too confusing, just follow your local friends, you'll be alright!
Hotpot is a casual dish in general though it's served at weddings sometimes. So don't be afraid to use your hands to remove the seafood shells for instance.
The heat from the hotpot could melt your make up and contact lenses, so be aware of that.
You could be really full from the hot pot alone so don't order too many side dishes.
So let's start with the list:
1. Thai Blah Blah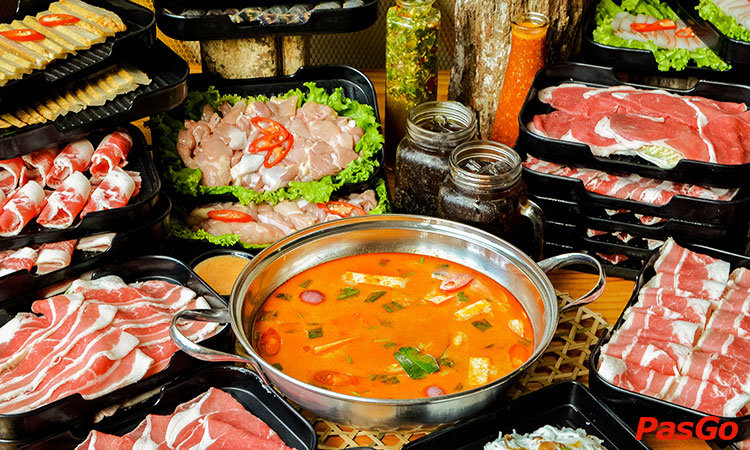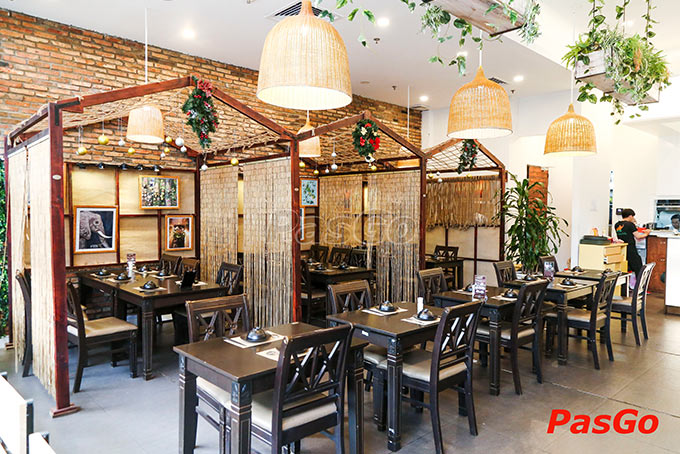 Address: 355 Tran Hung Dao street, Cao Kho, district 1, HCMC
https://www.foody.vn/ho-chi-minh/thai-blah-blah-chuyen-cac-mon-thai-tran-hung-dao
2. Pachi Pachi – Japanese BBQ and Hot Pot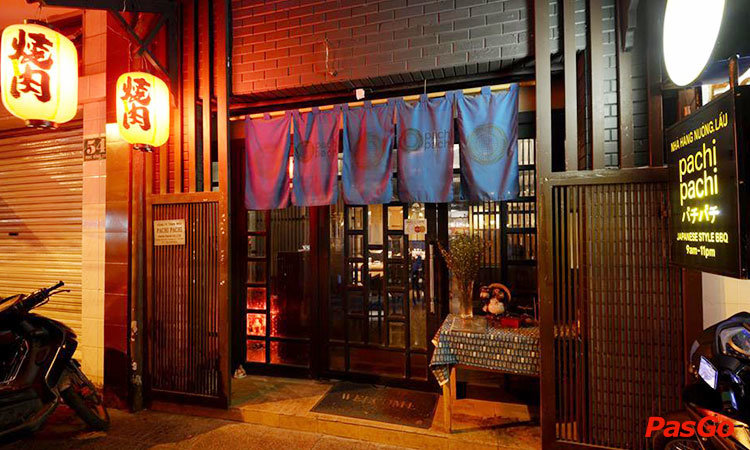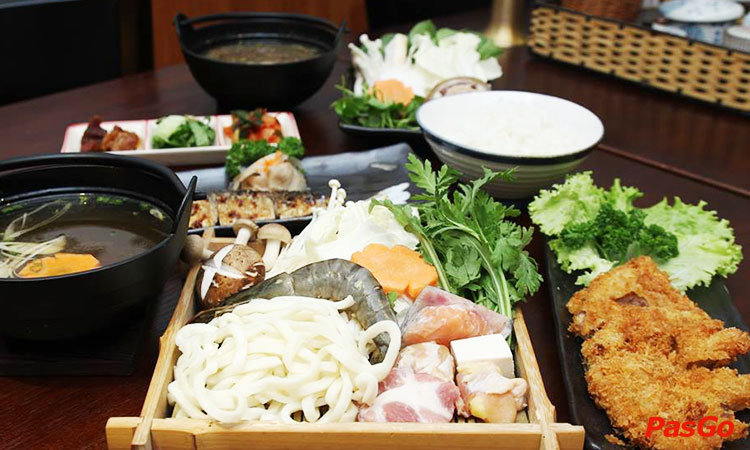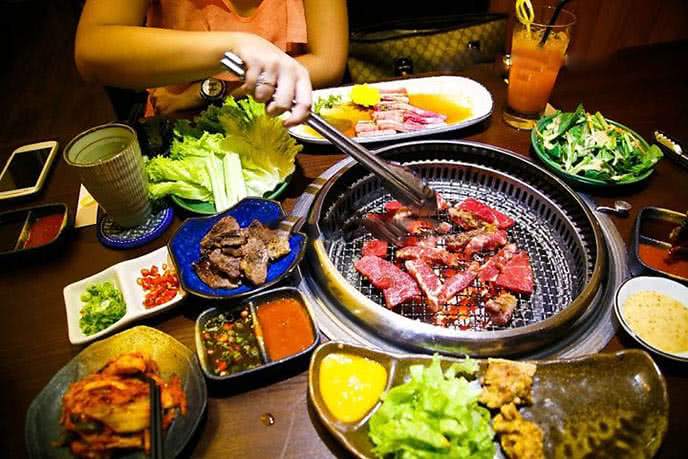 Address: 52 Mac Dinh Chi street, Da Kao ward, district 1, HCMC
https://www.tripadvisor.com/Restaurant_Review-g293925-d6405042-Reviews-Pachi_Pachi_Japanese_BBQ_Restaurant-Ho_Chi_Minh_City.html
3. Quán Ăn Bác Hiền
Just a few steps away from Park Hyatt and across from Flower Box! They're open until late! Right in the center, ridiculously good and cheap!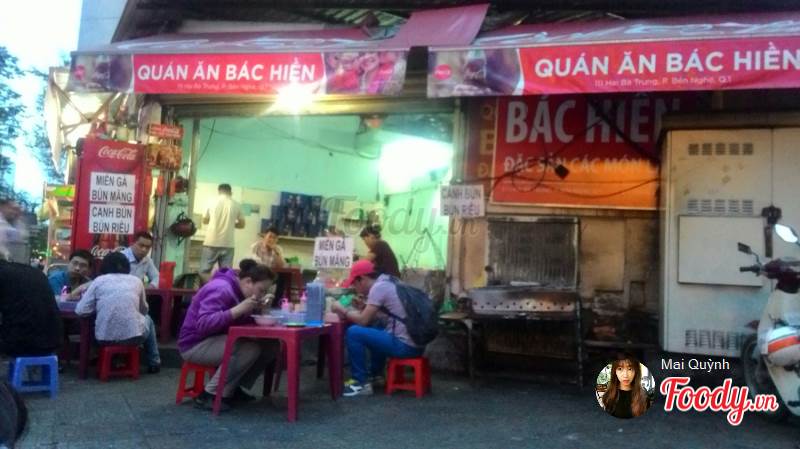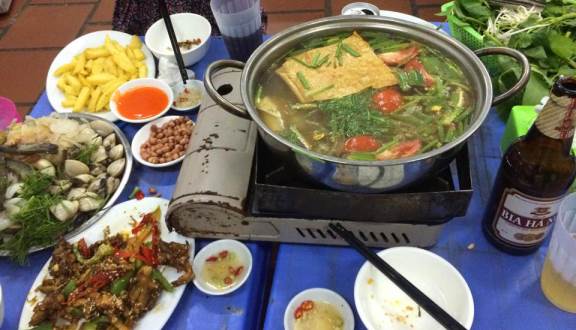 Address: 111 Hai Ba Trung, Ben Nghe ward, district 1, HCMC
4. Kichi Kichi – Hot Pot Buffet!
You could choose different broth like the spicy Thai or the mushroom one. And yes eat your heart out, it's a buffet! You could either sit at the bar or get a table with your friend.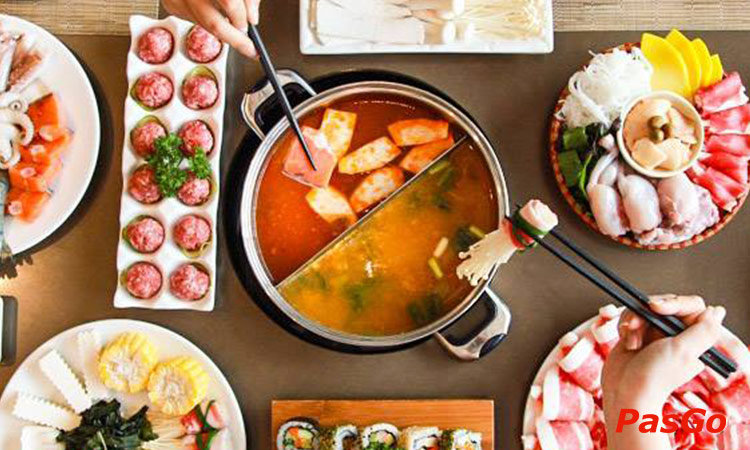 Since it is a franchise, there are many many locations across Vietnam that you could check on their website:
5. Ashima – Mushroom Hotpot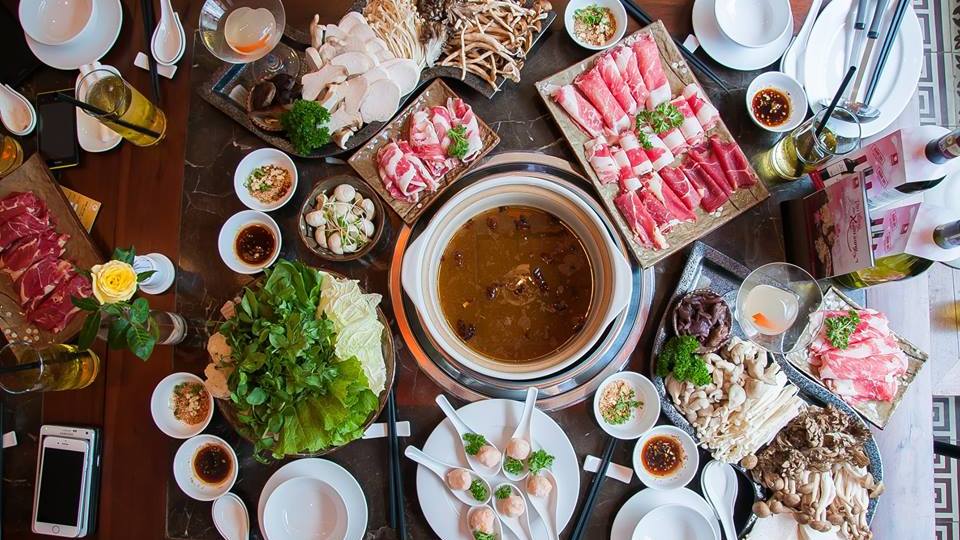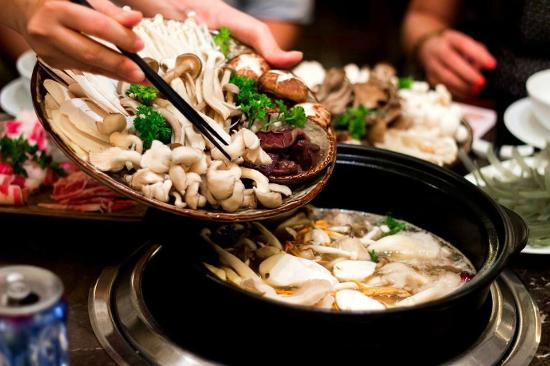 There are different locations that you could check directly on their website at https://ashima.com.vn/lien-he-2/
Last but not least, extra broth is usually free so don't be shy to ask for more!